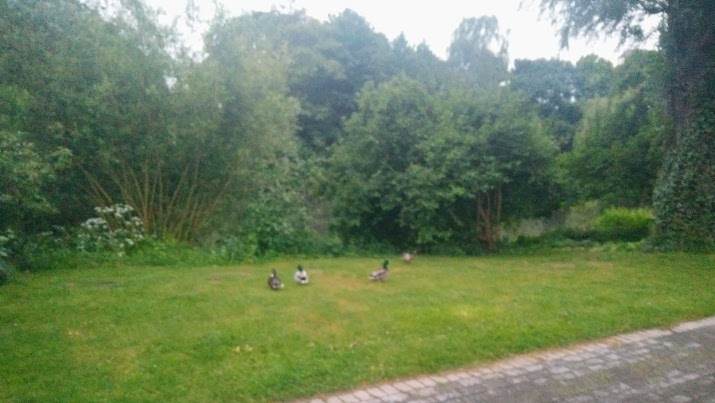 Jog around the blog [125]: FrischluftlaufLesezeit etwa

2

Minuten
Hurra, schon der zweite Frühlauf diese Woche! Auch, wenn ich heute erst ein bisschen gebraucht habe, um in die Gänge zu kommen, bin ich ganz froh, noch eine Runde gedreht zu haben. Ich musste auch ein bisschen abkürzen, damit ich es noch pünktlich zur Arbeit schaffe, aber immerhin habe ich die Woche nun schon mal 10 km geschafft. Wenn ich es am Wochenende noch mal vor die Tür schaffe, dann sind es sicherlich schon 20 und dann komme ich wohl so langsam auch wieder in Gang.
Ansonsten war der Lauf extrem unspektakulär, bis auf ein paar schlafende Enten ist mir nichts aufgefallen. Da es gestern aber wie aus Eimern gesregnet hat, war die Luft sehr angenehm pollenfrei und die Temperatur gefühlt im einstelligen Bereich, was ebenfalls eine willkommene Abwechslung war.
Mir fällt allerdings auch gerade auf, dass ich jetzt schon beim 125. Jog araound the Blog bin, was bedeutet, dass es eigentlich bald mal wieder für einen Zwischenstand wäre. Mal schauen :D
Auf die Ohren gab es Westworld Recap S2-04 – The Riddle of the Sphinx (Das Rätsel der Sphinx) der Abspanngucker.