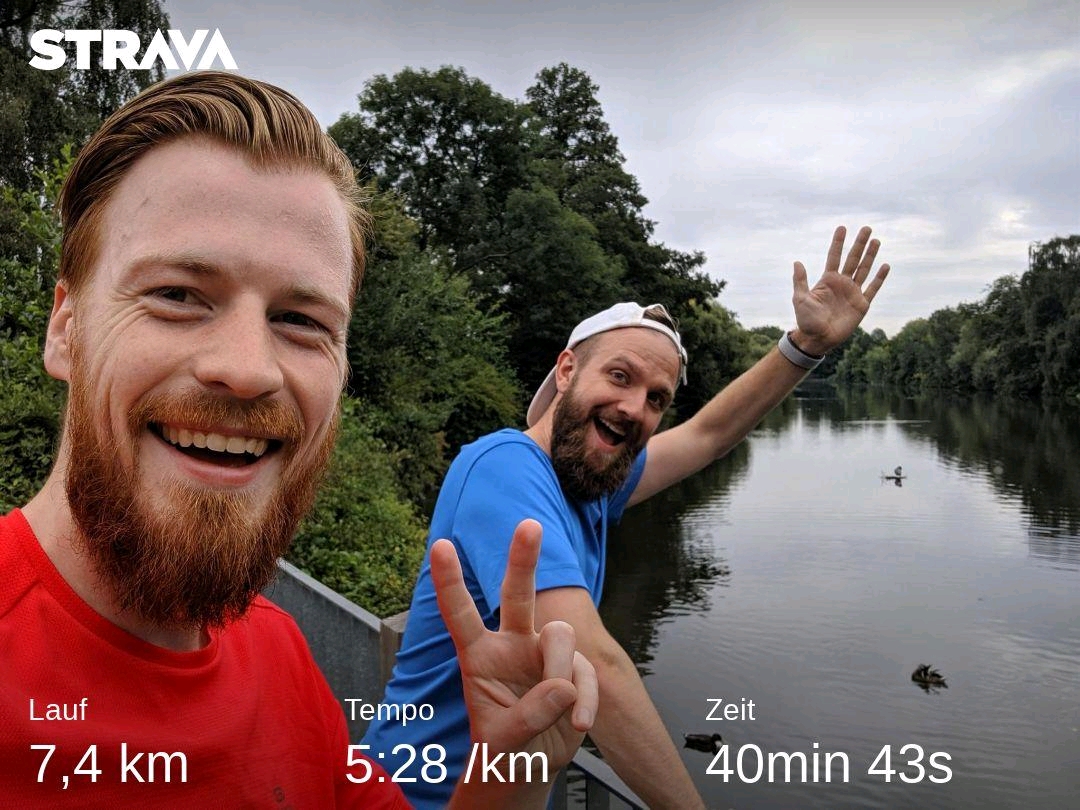 Jog around the blog [249]: Durch die alte Hood
Es hat sich letzte Woche ergeben, dass ich mal wieder in Bielefeld war und meinen guten Freund und Laufbuddy @uberkrome besucht habe. Natürlich stand damit auch wieder ein Lauf auf dem Programm, denn wenn die richtigen Leute zur richtigen Zeit zusammen kommen, muss halt auch gelaufen werden. So will es das Gesetz!
Leider meckert das Knie noch immer hin und wieder, weshalb wir uns bereits kurz nach 3 Kilometern auf den Rückweg machen mussten. Ich denke, ich werde diese Woche noch zur Regeneration nutzen und dann hoffentlich ab Montag wieder richtig sporten können. Es fehlt mir ja doch irgendwie ziemlich.
Der Lauf war dank der Gesellschaft und des guten Wetters echt spaßig und tat wirklich gut. Ich werde dem jetzt wie gesagt noch eine Woche Ruhe gönnen und dann hoffentlich zum Ende des Monats wieder richtig loslegen können. Als nächstes steht immerhin schon Jog around the blog Nummer 250 an, woop woop!
Kilometer dieses Jahr: 768 | Kilometer diesen Monat: 17