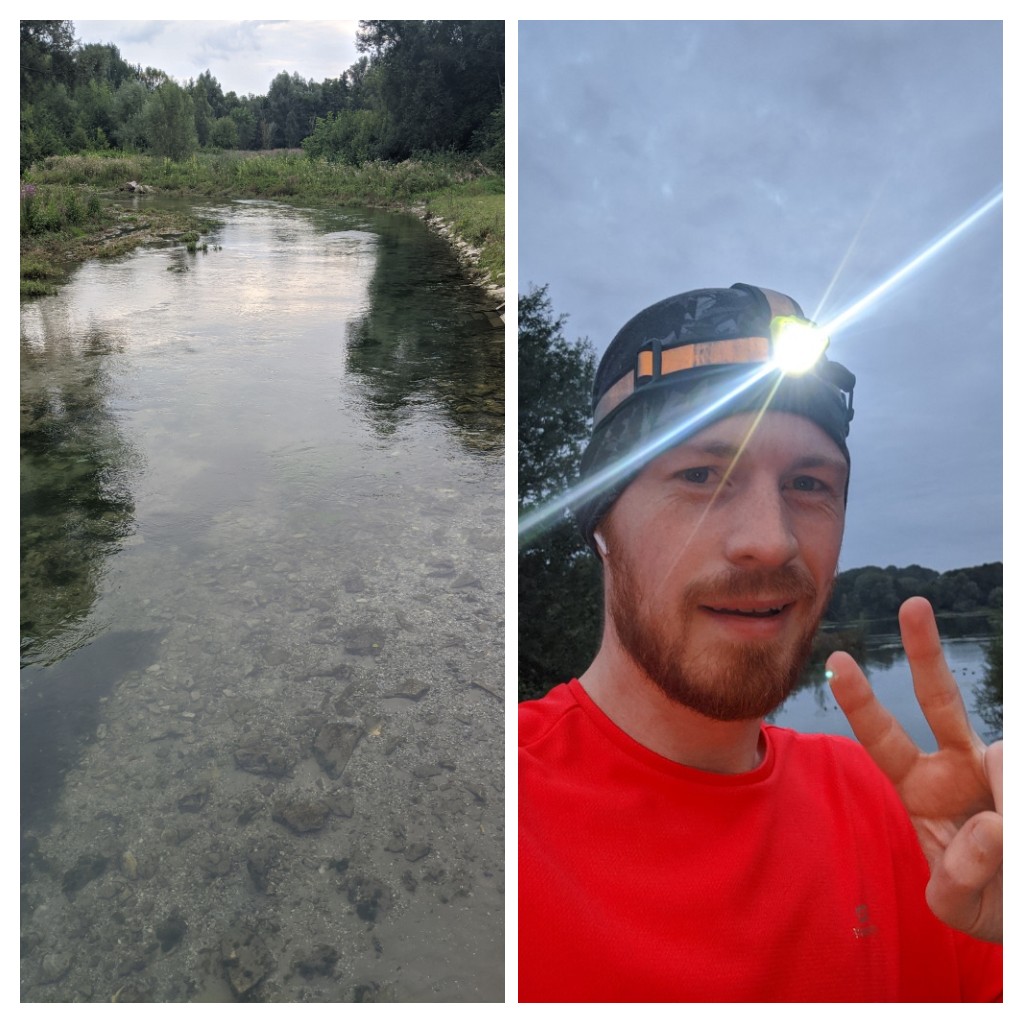 Jog around the blog [374+375]: Return of the StirnlampeLesezeit etwa

1

Minuten
Letzte Woche Freitag konnte ich endlich mal wieder vom Home Office aus arbeiten und konnte meinen Lauf damit ganz bequem auf die Mittagspause legen. Was natürlich nicht so schlau war, denn es war vermutlich der schwülste Tag aller Zeiten. War natürlich kein Problem für Sweaty McSchwitzenheimer, aber schön war trotzdem was anderes.
Am Wochenende war ich wieder unterwegs, sodass es auch wieder keinen Langlauf gab. Dennoch konnte ich mich am Montagmorgen dazu aufraffen, die Woche mit ein wenig Sport zu beginnen, was offenbar doch mehr Menschen gefällt als ich gedacht hätte:
Ich weiß, ihr wollt das nicht hören, aber: Mit Frühsport in die Woche starten ist mega geil :D

Guten Montag, Ihr Raketen ✌️ pic.twitter.com/HzNReRmpBG

— @moep0r (he/him) ✌ (@moep0r) August 24, 2020
Diese Entscheidung sollte sich dann übrigens noch als sehr klug entpuppen, denn wäre ich erst Nachmittags gelaufen, hätte ich mit Regen Wind und anderen Ekelhaftigkeiten kämpfen müssen. Dann doch lieber einfach nur die gute, alte Dunkelheit. Denn dafür hab ich ja eine Stirnlampe.
Kilometer dieses Jahr: 847 | Kilometer diesen Monat: 59